It's all about the residents
The Landings of Rockingham's Executive Director Lisa Baker helping her residents live their best lives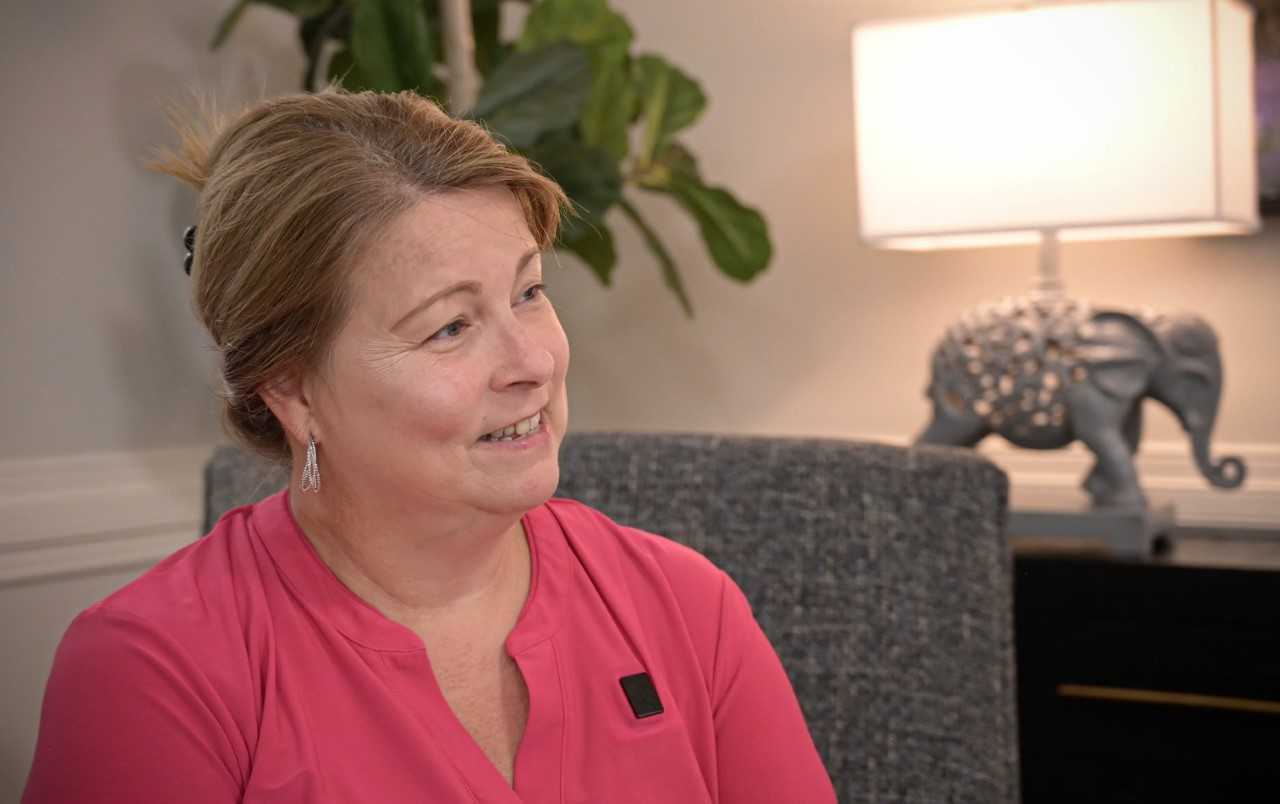 Born and raised in Wilmington, The Landings of Rockingham's Executive Director Lisa Baker jumped at the chance to leave the beach behind for an upgrade to mountain living.
"What brought me here were the mountains, and the chance to lead the team at The Landings of Rockingham," she said.
Executive Director Lisa Baker brought her 18 years of experience working in senior living communities to her role as The Landings of Rockingham's administrator.
She began her career as a business office manager, which gives her an in-depth understanding of the complex operations behind the scenes. Lisa applied those skills and continued to grow in her career as she rose through the ranks to become an Executive Director before spending a stint as a regional training specialist.
"It's a lot of hard work being the Executive Director of a community — it's all about making sure your residents are well taken care of," Lisa said. "My favorite part of being in this role is working with the staff on my team and the residents. It means a lot when we all come together and become a family."
Whether The Landings of Rockingham's residents live in an independent senior living apartments, or they're residing in The Landings' assisted living accommodations, they're guaranteed to enjoy the atmosphere of affordable luxury in a luxury-hotel-like setting. From the three chef-prepared meals daily, day trips organized by The Landings' staff, there's no doubt that our residents will be living their best lives.
"I think the new residents at The Landings of Rockingham are going to pleasantly surprised by all of the amenities that we offer," she said. "It can take residents some time to settle in, but when they know this is their home and they're part of our family, when they know that we're here to serve them and to make sure they're well cared for they'll feel right at home."
With a daily calendar of events and activities there's always something going on — and endless opportunities to make new friends and connect with your neighbors.
"The Life Enrichment Coordinator is the backbone of The Landings of Rockingham, and when people hear how much fun their family members are having here, they'll spread the word and even more people will want to move in," Lisa said. "Oure residents have activities to choose from every day. From arts and crafts to brain games and from fitness to movement classes we always have something fun going on."
The Landings of Rockingham has an ongoing calendar of events for friends and family to come out and celebrate with the residents. A Fall Festival in October, a Thanksgiving meal in November and of course there will be a Christmas tree lighting celebration in December. There's also a formal Valentines dinner and Lisa's team is busy planning a senior prom.
"We have some great ideas in the works," Lisa said. "We've built a great team here. At the end of the day, it's all about the team that you build. We have the best staff, and every member of this team puts resident care as their top priority."